What's Next
Many may think that the future is scary, but at Northeast Mississippi Community College, the visionaries are ready for the next step in the process.
One way NE plans to continue to grow in skilled usage of Apple technology is through the Apple Teacher

Program.  Northeast currently sits at a little over 30 percent of its employees as Apple Teachers, and we wish to see that percentage reach nearly 70 percent or higher in just a few academic quarters.  Training opportunities throughout the semester will incorporate activities from the Apple Learning Journals and utilize the Everyone Can Create series.
Northeast is also looking to grow its leasing program by including Macbooks for faculty.  Currently we have purchased Macbooks for faculty to use, but moving forward, we are exploring a leasing option to provide faculty and staff with the latest Apple devices each year. 
JaLisa Estes, who worked as an Apple CORES student, has become an IST instructor and will focus on iOS App Development. Projects include improving workflows for offices on campus.  One idea is to build out a system for the Northeast Campus Police to be able to access the driver registration of vehicles on campus instead of manually writing down tag numbers to review later. Another idea is to develop an iOS application for the Tiger baseball and softball team where they can collect and analyze data including hitter tendencies, pitch counts, and pitch types that any player could view and maintain. 
Northeast bolstered its Information Systems Technology program by becoming a partner with one of the most well-known cyber security authorities in the world — the EC Council. Mr. Nick Jackson, an IST instructor, has earned the EC Council's Computer Hacking Forensics Investigation Certification and a master's degree in Cyber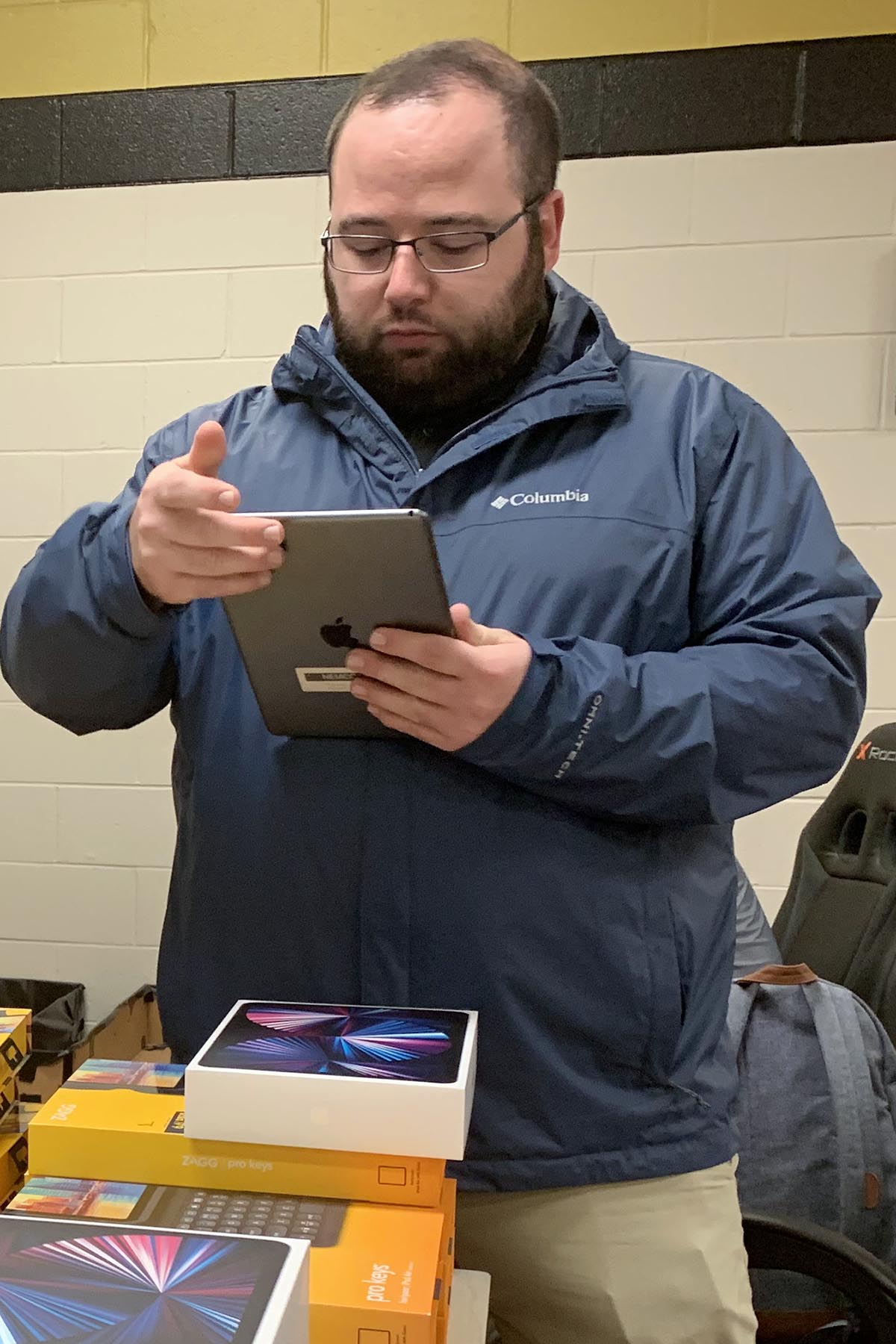 Security and Information Assurance, and working with the Computer Services Center, the college looks to form its own cyber security team. With the formation of cyber security team, the college is at the forefront of things to come in the future.
Northeast is continuing to grow with Augmented and Virtual Reality and looking to explore the Metaverse. In athletics, for example, the WIN Reality virtual platform is accessible through an Oculus Quest 2 headset. It allows baseball and softball players to acquire extra reps from any location. Players no longer would wait on a batting cage, rainouts wouldn't delay or prevent practices, and trainings would become more efficient through the data collection options. Faculty are also exploring the use of augmented reality iPad applications such as ARMakr and Reality Composer to put control into the hands of students in authoring content to demonstrate their knowledge in new and engaging ways. 
eSports is a front that the college is making strides in. A job description for an eSports coach has been drawn up, and the addition of eSports teams will be coming in the next few years. Many colleges and universities,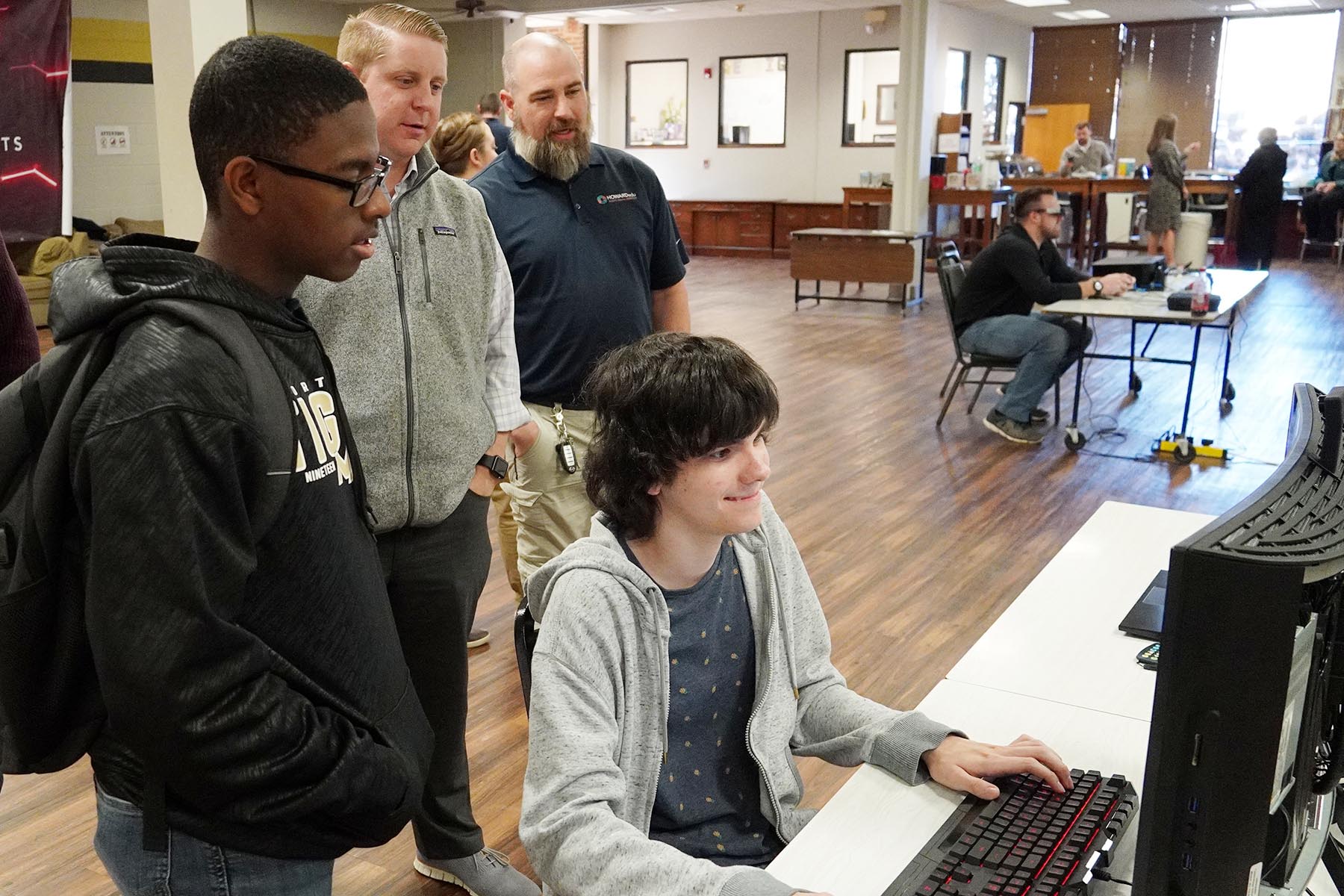 who have added eSports, have seen an enrollment jump as students realize that they can embrace technology, have fun, and learn all at the same time. eSports not only allows people to be part of a team, but it builds lifelong lessons for those involved in the program. Students learn how to effectively communicate in a high-stress environment while multitasking and are able to understand complex scenarios faster than one would in a normal environment. Many high schools are now founding their own eSports teams as a way of keeping students in school and providing them with an outlet for their creativity. The National Junior College Athletics Association (NJCAA) and the NCAA both sponsor national championships in multiple sports while many 'gamers' are able to earn a living on their own by streaming via different broadcast networks like YouTube and Twitch.
The Eula Dees Memorial Library is undergoing extensive renovations and will become home to a makerspace for employees and students. 3D printers, crafting equipment, and recording studios complete with green screen backgrounds will allow students to explore their creative side while sharpening technological skills. Tiffany Middleton has been hired to head up the Employee Development Center in the library and plans are in place to dive deeper with technology in the classroom.  
Another the plan that is taking off is from the college's Strategic Doing Committee. It is the implementation of a technology plan that includes making all the printers on campus the same. This effort will reduce compatibility issues, supply chain disruptions, and will set the stage for the college to move to all one kind of computers in the future.  NE is also exploring cloud-based printing and print management options for iPad.  This will make printing from the iPad more seamless and effective.