Discovering New Worlds Through Words
Division of Languages and Humanities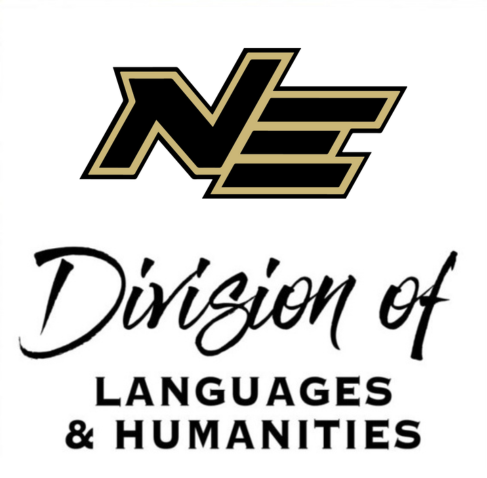 The Languages and Humanities Division includes the disciplines of English, Modern Foreign Languages, Philosophy and Communications. Several division members received honors in recognition of their dedication and work during the 2019-2020 school year.
Dr. Bill Stone from the Languages and Humanities Division attended the Philosophy and Religion Curriculum Alignment Conference at Holmes Community College in Grenada. This conference was to align objectives for Philosophy and Religion classes taught at each community college throughout the state.
During this school year, the Languages and Humanities Division completed a Curriculum Review. This review was completed by a local K-12 educator, an administrator from an industry partner, and a Writing Center Director from a local university. Division Head Dr. Justin Treloar presented to the review committee the detailed aspects of the division and asked for feedback from the committee to help improve the Languages and Humanities Division.
Eleven faculty members attended training workshops and conferences to enhance their expertise in technology in the classrooms, statewide curriculum objectives, and in teaching to dyslexic students. In addition, division faculty focused on service and sponsorship of programs to enhance student learning and generate educational experiences for students, colleagues, and community.
Awards and training certifications earned by division faculty included one instructor being selected as the T.O.P. Award winner for Languages and Humanities Division; one division member attended the Tennessee Williams Festival in Clarksdale, and nine faculty members attending "Creating Futures Through Technology" in Biloxi.
Dr. Treloar served as an advisor for Phi Theta Kappa. During the 2019-2020 academic year the Phi Theta Kappa College Project finished 1st in the Mississippi/Louisiana region. Other division faculty members volunteered in the newly created Tiger Den. The focus of the Tiger Den is to provide food security to students on campus. One division faculty member served on the Cultural Arts Committee. Division faculty, through the Languages and Humanities Writing Lab served 362 students by helping student with written assignments across all curriculums at the College.