Mobile Learning Conference
Northeast is always looking for opportunities to learn alongside fellow educators when using technology in the context of teaching and learning. Mobile Learning Conference has allowed that connection with educators across the world who are doing amazing things with technology. At Mobile Learning Conference, we want to highlight strategies and share ideas that will keep pushing the boundaries of what is possible with technology in classrooms across the world. Our goal is to keep moving forward with technology in education and continue to improve teaching and learning for all. Your participation and attendance in this conference is greatly appreciated, and we look forward to learning how others utilize technology in teaching and learning.
Virtual Conference: 
When: June 7 - 9, 2023
Where:  Your comfy couch/office...The pre-conference is virtual and offered through Zoom!
Time:  Sessions will run live 9am - 4pm (U.S. Central Standard Time)
Cost:  FREE!!!
CEUs:  2 CEUs are available for attendees of the conference.  A CEU request form will be shared during the conference.  There is a $12 processing fee for CEUs.
Call for Proposals
Interested in Presenting at Mobile Learning?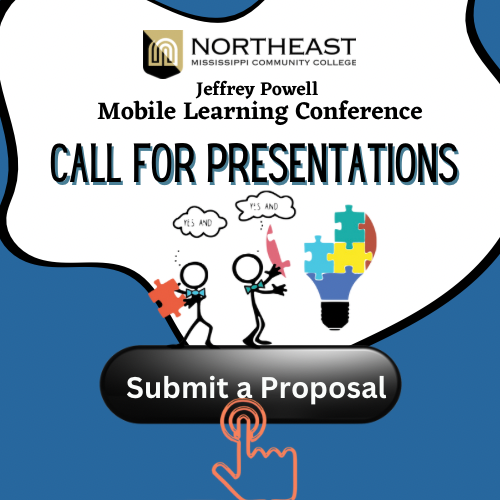 We invite you to present at the Jeffrey Powell Mobile Learning Conference.  As a leader in the field who is pushing the boundaries of technology in education, Northeast is looking for experienced and knowledgeable professionals to give presentations and lead interactive sessions.
Your participation in the conference will be an invaluable contribution to the conference. In addition to sharing your expertise and insights, you will also have the opportunity to network with others in the field. We would be honored if you would join us and present at the conference.
Mobile Learning Conference
Conference Details
Welcome to Mobile Learning Conference 2023!  You may access the conference here.  If you have not yet registered, you will be prompted to create or log in to your Sched account and purchase a ticket to access the event sessions and associated resources.
History of Mobile Learning Conference
The Mobile Learning Conference began in 2009 as a small, local workshop held on the Booneville, MS campus.  Mr. Jeffrey Powell, founder of the Mobile Learning Conference, had a vision to connect educators using one common theme - technology.  Jeffrey was an Apple Distinguished Educator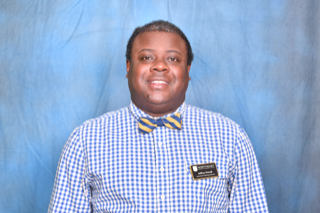 (Class of 2013) and had an unparalleled drive to continue learning more about the integration of technology in education.  Through his efforts, Mobile Learning has grown from a small, local workshop to a world wide virtual event.  In 2020, the COVID-19 pandemic forced Mobile Learning to go virtual, and what seemed like overnight, the Mobile Learning Conference was a global event.  Today, Mobile Learning Conference hosts presenters and attendees across the U.S. and beyond. 
Since the technology conference has gone virtual, many of the generous presenters of Mobile Learning have allowed the recording of their sessions.  Those sessions are viewable within our B.R.I.D.G.E.S course.  B.R.I.D.G.E.S (Building Relationships in Districts:  Growing Every School) is a Northeast Community College outreach program for school districts.  We do not want the learning and sharing to stop when the conference is over.  We want to continue making connections with educators across the world in an effort to promote and improve technology in education.  Click the link below and explore various sessions from Mobile Learning 2020 and 2021.
Mobile Learning in B.R.I.D.G.E.S.