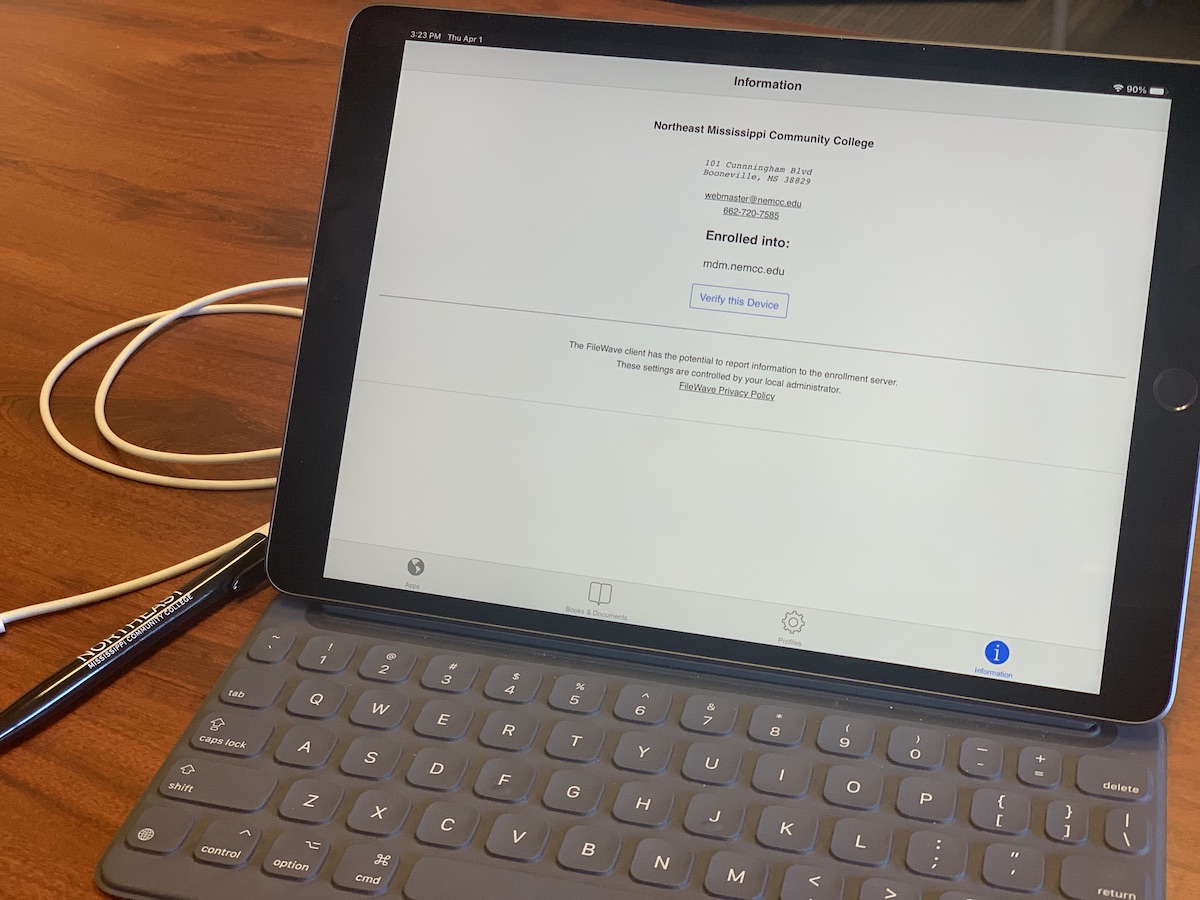 Help Desk Requests
Located in the Frank Haney Union within the Student Activities Room, the Northeast Help Desk is available to assist with Okta account issues including access to email, TigerOne Student Portal, and Office 365 licensing.  Learn more about common login issues here.
Apple CORES
Do you have a project that requires a creative touch using technology?  Need help with taking notes or using files on your iPad? The Northeast Apple CORES are a student-led technology support team with a mission to create opportunities to reach and empower students.  Available to students, employees, and the community, Apple CORES are here to encourage everyone to create, communicate, and explore with technology in new and powerful ways.
Helpful Hints
If you're looking to learn more about how to utilize the iPad in your coursework, explore the topics below.  These quick tutorials can get you up and running with using the iPad to it's fullest potential.  We want to help you navigate new workflow and encourage your creative light to shine!
Accessing Your Student Email
Click or tap myNortheast from the top menu of the NE homepage
Enter your full email address and your Okta SSO (single sign on).
Select Microsoft Outlook from the application list.
For quicker and more convenient email access, it is recommended to utilize the mail app on your iPad. See the tutorial below for adding email to your iPad.
Wireless Access
NEMCC Wireless is available in resident halls and class room buildings. All access points require you to authenticate using your SSO (single sign-on). Always connect to the NEMCC-Secure wireless network.
Microsoft Office
All NEMCC students can download Microsoft Office for their computer and iPad. Students may install Microsoft Office on up to five devices.  To download Microsoft Office for free, use the following steps:
Sign into your NEMCC Email Account
Click the account manager in the upper right corner - this is your profile image or name
Select View Account
On your account page, select Apps and Devices from the left toolbar. 
Select Download Office 365
Textbooks
Many of NEMCC textbooks are available in eBook format or are Open Educational Resources provided by the instructor. The digital materials are available inside of each course in Canvas either under the Bookshelf link or Modules.  Follow the steps below to download the ebook into Bookshelf.
Download the free bookshelf application
Log into Canvas using the Safari web browser and navigate to the course.
Click the Bookshelf link at the left toolbar.
Click the book to open and agree to terms and allow cookies if prompted.
Choose "Launch App" if prompted or select the Home icon at the left toolbar of the book and choose "Launch App".