Mobile Learning Conference
Northeast is always looking for opportunities to learn alongside fellow educators when using technology in the context of teaching and learning. Mobile Learning Conference has allowed that connection with educators across the world who are doing amazing things with technology. At Mobile Learning Conference, we want to highlight strategies and
share ideas that will keep pushing the boundaries of what is possible with technology in classrooms across the world. Our goal is to keep moving forward with technology in education and continue to improve teaching and learning for all. Your participation and attendance in this conference is greatly appreciated, and we look forward to learning how others utilize technology in teaching and learning.
Mobile Learning Conference 2022
When: June 13 - 14, 2022
Where:  Your comfy couch/office...This conference is virtual and offered through Zoom!
Time:  Sessions will run live 9am - 4pm (U.S. Central Standard Time)
Cost:  $25 Registration Fee; Need a Purchase Order option?  Email Dr. Carlena Benjamin at cmbenjamin@nemcc.edu
CEUs:  2 CEUs are available for attendees of the conference.  There is an additional $12 processing fee to receive CEUs.  A CEU request form will be shared during the conference.
Prizes for Attending Live Sessions!!!!
Most of our gracious presenters allow the recording of their sessions so attendees can watch replays.
However, we want to encourage live attendance so the engagement and interaction during sessions reaches its full potential!  Attendance for each session will be taken by Zoom registrations at the start of each session.  Attend sessions live and win a prize!!
Attend 5+ live sessions and you will be entered into a drawing to win free registration for Mobile Learning Conference 2023! (3 winners will be chosen). 
Attend 8+ live sessions and you will be entered into a drawing to win an 8th generation iPad! (1 winner will be chosen).
Please note that presentations hosted by Apple Inc. do not allow recordings.  Any sessions by Apple Inc. will only be viewable during the live presentation.
Mobile Learning Conference
It's Almost Time!!!
Welcome to Mobile Learning Conference 2022!  Explore the agenda, learn more about our featured speakers, and gain access to the conference here.
History of Mobile Learning Conference
The Mobile Learning Conference began in 2009 as a small, local workshop held on the Booneville, MS campus.  Mr. Jeffrey Powell, founder of the Mobile Learning Conference, had a vision to connect educators using one common theme - technology.  Jeffrey was an Apple Distinguished Educator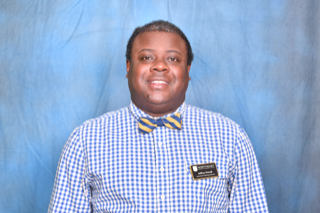 (Class of 2013) and had an unparalleled drive to continue learning more about the integration of technology in education.  Through his efforts, Mobile Learning has grown from a small, local workshop to a world wide virtual event.  In 2020, the COVID-19 pandemic forced Mobile Learning to go virtual, and what seemed like overnight, the Mobile Learning Conference was a global event.  Today, Mobile Learning Conference hosts presenters and attendees across the U.S. and beyond. 
Since the technology conference has gone virtual, many of the generous presenters of Mobile Learning have allowed the recording of their sessions.  Those sessions are viewable within our B.R.I.D.G.E.S course.  B.R.I.D.G.E.S (Building Relationships in Districts:  Growing Every School) is a Northeast Community College outreach program for school districts.  We do not want the learning and sharing to stop when the conference is over.  We want to continue making connections with educators across the world in an effort to promote and improve technology in education.  Click the link below and explore various sessions from Mobile Learning 2020 and 2021.
Mobile Learning in B.R.I.D.G.E.S.